World Chemical News, January 2020, by chemwinfo
25 January 2020
22 January 2020
Nouryon-led consortium wins EU backing for
pioneering green hydrogen project.
the Fuel Cells and Hydrogen Joint Undertaking
the European Commission and industry
that supports the development of
innovative hydrogen technologies.
The 20-megawatt (MW) electrolyzer,
would be the first of its kind
to be implemented in Europe on this scale..
22 January 2020
as licensor of its methanol plant
in the Leningrad Region, Russia.
The plant will produce 1.6 million tons per year
based on Topsoe's SynCOR Methanol™ technology..
>>Connect to Methanol Production Process Technology
20 January 2020
>>DOWNLOAD PATH TO HYDROGEN COMPETITIVENESS REPORT
As scale up of hydrogen production, distribution,
component manufacturing continues,
to decrease by up to 50% by 2030
for a wide range of applications,
making hydrogen competitive with
other low-carbon alternatives and,
in some cases, even conventional options..
16 January 2020
to separate into two companies,
TechnipFMC and Technip Energies,
is well on track for completion
>>DOWNLOAD TECHNIPFMC PRESENTATION
15 January 2020
ExxonMobil catalysts and Licensing LLC and Axens
have signed a licensing alliance agreement
ExxonMobil's FLEXICOKING™ technology
and integrated resid conversion solutions.
- Combines ExxonMobil's operating experience with
Axens' licensing and engineering expertise
- Ideal option to meet IMO 2020 standards
and eliminate high-sulfur fuel oil..
13 January 2020
Shell today announced it has signed
a Memorandum of Understanding with
CNOOC Oil & Petrochemicals Co Ltd (CNOOC)
to explore its first commercial-scale
polycarbonate (PC) production unit,
CNOOC and Shell Petrochemical Company
(CSPC) joint-venture chemicals complex
The Abu Dhabi Polymers Company Ltd (Borouge),
Abu Dhabi National Oil Company (ADNOC)
has awarded the France-based Axens
a licensing contract to supply
10 January 2020
Solvay unveils its Group purpose
bonding people, ideas and elements
9 January 2020
TechnipFMC has been awarded a significant(1)
Construction management (EPCm) services contract
for the construction of a new naphtha complex
for Motor Oil Hellas' Corinth Refinery in Greece..
8 January 2020
Wood Group Plc, Scaling up production
PPG has reached a definitive agreement to acquire
Industria Chimica Reggiana (ICR) S.p.A.,
a manufacturer of paints and coatings
and light industrial coatings industries.
Founded in 1961, ICR is based in Italy
automotive refinish products, including
putties, primers, basecoats and clear coats
The company also makes a complete range of
and other light industrial coatings applications..
Avantium to build FDCA flagship plant
at Chemie Park Delfzijl, Netherlands.
The 5-kiloton facility will produce
plant-based FDCA (furandicarboxylic acid) –
for many chemicals and plastics
has also entered into a letter of intent
with a Regional Consortium relating to
the financing of the FDCA flagship plant
over the period to the plant's completion in 2023..
>>DOWNLOAD AVANTIUM PRESENTATION
6 January 2020
KBR has won the first commercial contract
Propane Dehydrogenation (PDH) Technology
which the company introduced in January 2019.
environmentally friendly technology
a 600 kTA PDH plant by a client in Asia..
a Chinese green energy company, and
a multinational engineering company,
today signed a license agreement on
sunliquid® cellulosic ethanol technology.
Agreement marks first license deal
for Clariant's sunliquid® technology in China
and its third signed license deal overall..
>>DOWNLOAD CLARIANT SUNLIQUID BROCHURE
>>DOWNLOAD CLARIANT SUNLIQUID FLYER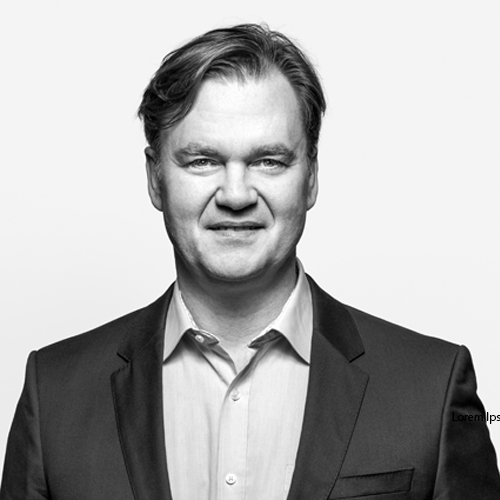 Head of New Business Development
3 January 2020
Covestro has successfully closed the sale
of its European polycarbonates sheets business
to the Munich-based Serafin Group
New company name Exolon Group
From now on,
the former polycarbonate sheets business of Covestro
will operate under the new company name
Exolon Group (www.exolongroup.com).
Within Serafin Group, Exolon Group
an independent, mid-sized company.
With its own dedicated strategy based on
the needs of its customers, the company
will be able to fully exploit its growth potential
2 January 2020
BASF completes the divestiture of its
ultrafiltration membrane business to Dupont..
The divestiture includes the shares of
inge GmbH,
the business' headquarters and production site
in Greifenberg, Germany, including all employees,
its international sales force, and
certain intellectual property previously owned
by BASF SE..
1 January 2020
PTT Global Chemical Plc. or GC
Wish You All The Best,
Happy New Year 2020
Indorama Ventures
Happy New Year 2020
May this New Year bring happiness and joy
to you and your family!
Season´s Greetings
The BASF Home Care and I&I Solutions Team
wishes you and your family
a very happy Holiday Season and
a peaceful and prosperous New Year 2020!

CREDITS :
WEBSITES OF LEADING CHEMICAL,
PETROCHEMICAL, OIL AND GAS
COMPANIES AND ORGANIZATIONS
as well as
WWW.SET.OR.TH,
WWW.BOI.GO.TH
JANUARY 2020
WWW.CHEMWINFO.COM BY KHUN PHICHAI