World Chemical News, September 2020, by chemwinfo
18 September 2020
a focused, sustainable and innovative
specialty chemical company, today announced
the construction of a new state-of-the-art
catalyst production site in China.
which further strengthens Clariant's position
in China and enhances its ability
in the country's thriving petrochemicals industry.
The new facility will be primarily responsible
the CATOFIN catalyst for propane dehydrogenation,
which is used in the production of olefins
Thanks to its excellent reliability and productivity,
CATOFIN delivers superior annual production output
compared to alternative technologies,
resulting in increased overall profitability
the Dushan Port Economic Development Zone
is scheduled to commence in Q3 2020,
at full production capacity by 2022.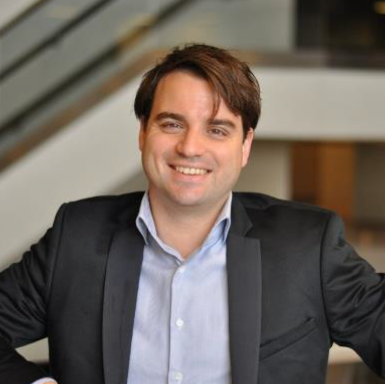 Clariant Global Media Relations
17 September 2020
16 September 2020
15 September 2020
14 September 2020
13 September 2020
12 September 2020
11 September 2020
10 September 2020
bp and Equinor form strategic partnership to
develop offshore wind energy in US.
"This is an important early step
in the delivery of our new strategy and our pivot
to truly becoming an integrated energy company.
Offshore wind is growing at around 20% a year globally
and is recognized as being a core part of
meeting the world's need to limit emissions.
Equinor is a recognized sector leader and
this partnership builds on a long history
It will play a vital role in allowing us
to deliver our aim of rapidly scaling up
our renewable energy capacity, and in doing so
help deliver the energy the world wants and needs."
10 September 2020
9 September 2020
to renew the life cycle for electric car batteries
Establishing this partnership is integral to
Solvay Group's sustainability ambitions
and its Solvay One Planet commitments.
By 2030, Solvay will generate 15% of its revenues
from either bio-based or recycled-based materials.
Today, Solvay and Veolia are pleased to announce
on a circular economy consortium
that promise better resource efficiency
lithium ion electric vehicle (EV) batteries.
With the number of electric vehicles
from 8 million in 2020 to 116 million by 2030,
ensuring stable access to raw materials
Furthermore, materials used today in EV batteries
are not always recovered at their maximum value.
SARPI devises sustainable solutions to manage the environmental
and health risks involved when dealing with all types of hazardous waste:
through its subsidiary SARP Industries,
are already actively engaged in discussions with
a car manufacturer and battery cell producers,
to coordinate, collaborate and leverage on
respective technologies and core competences
at each step of the value chain
- from access and spent battery feedstock
to dismantling, metal extraction and purification.
9 September 2020
8 September 2020
7 September 2020
INEOS Olefins & Polymers Europe announces
the expansion of the Recycl-IN range of products
to include flexible packaging solutions
with over 60% recycled content.
This new addition to the Recycl-IN range
is for use in flexible packaging and
pushes technical boundaries
by incorporating
more than 60% post-consumer recyclate (PCR)
INEOS Olens & Polymers have partnered with
leading waste management company
The long-term agreement will help INEOS
for increased levels of recycled product
in sustainable, virgin quality exible packaging.
Through this partnership, INEOS Olens & Polymers
high-performance polyethylene Recycl-IN resins
converters, brand owners and retailers,
to use more than 60% recycled plastics
in very demanding applications
such as stretch and lamination
films typically used in flexible pouches
for detergent and personal care products
This new addition to the Recycl-IN range
is for use in flexible packaging
and pushes technical boundaries
60% postconsumer recyclate (PCR).
Recycl-IN combines the recycled plastic
with highly engineered virgin polymers.
The result has properties equivalent to virgin materials,
for an increase in the use of recycled materials.
7 September 2020
6 September 2020
5 September 2020
4 September 2020
Shell today announces that it will replace
the ethylene steam cracker furnaces
at its Moerdijk petrochemicals complex,
that will reduce its greenhouse gas emissions.
eight new furnaces in place of 16 older units
without reducing capacity at the facility.
The investment significantly reduces both
the site's energy consumption and
its operational greenhouse gas emissions.
is about 10 percent of Shell Moerdijk's annual total.
The cracker unit produces base chemicals
which are used to make finished products
that people use every day, from smart phones,
clothing, packaging and medical equipment
to insulation and light-weight components
The new furnaces will be shipped to the site
in modules, enabling the cracker
throughout the upgrade project.
Work is expected to be completed in 2025.
3 September 2020
Borealis and Borouge announce that
crosslinked polyethylene (XLPE) power cables
made with Borealis Borlink™ extruded
high voltage direct current (HVDC) technology
will be used for the majority of the German corridor projects.
the Borlink XLPE HVDC technology
at extra-high levels of 525 kilovolt (kV).
Comprising three separate corridors, this huge project
is a chief enabler of the German Energiewende,
Borealis Borlink cables will be implemented
in the northern part of the SuedOstLink
and along the entire SuedLink corridor,
thus facilitating the transmission of renewable energy
from north to south with minimal loss.
3 September 2020
2 September 2020
Unilever to eliminate fossil fuels
Unilever, a leading manufacturer of cleaning
and laundry products, today announces
it will source 100% of the carbon derived
from fossil fuels in its cleaning and laundry product
formulations with renewable or recycled carbon.
the sustainability of global cleaning
Omo (Persil), Sunlight, Cif and Domestos.
This new ambition is a core component of
a groundbreaking innovation programme
designed by the company's Home Care division
to fundamentally change the way
that some of the world's best known
are created, manufactured and packaged.
Clean Future is unique in its intent
to embed the circular economy principles
into both packaging and product formulations
to reduce their carbon footprint.
Most cleaning and laundry products available today
contain chemicals made from fossil fuel feedstocks,
a nonrenewable source of carbon.
renewable or recycled sources of carbon
The first initiative of its scale,
is a critical step towards Unilever's pledge
of net zero emissions from its products by 2039.
Unilever's cleaning and laundry products
make up the greatest proportion
of their carbon footprint (46%)
Therefore, by transitioning away
from fossil fuel-derived chemicals
in product formulations, the company will unlock
novel ways of reducing the carbon footprint
of some of the world's biggest cleaning and laundry brands.
Unilever expects this initiative alone
to reduce the carbon footprint
of the product formulations by up to 20%
Unilever's existing sustainability commitments
Today's ambition
to replace 100% of the carbon derived from fossil fuels
in Unilever's Home Care formulations
with renewable or recycled carbon by 2030,
builds on Unilever's existing environmental commitments,
including:
1. Ensuring net-zero carbon emissions
from all its products from cradle to shelf by 2039
2. Achieving a deforestation-free supply chain by 2023
Halving the GHG footprint of its products
across the value chain by 2030
3. Zero greenhouse gas emissions
from its own operations by 2030.
4. Aiming to make its product formulations
biodegradable by 2030
5. Halve its use of virgin plastic, help collect
and process more plastic than it sells,
ensure all of its plastic packaging is
reusable, recyclable or compostable by 2025,
and use at least 25% recycled plastic
in its packaging, also by 2025
Renewable and recycled carbon
Renewable and recycled carbon
entails all carbon sources
that replace the use of fossil carbon
from the geosphere.
Renewable carbon can come from
the biosphere and atmosphere.
Recycled carbon comes from the technosphere.
Renewable and recycled carbon
circulates between biosphere, atmosphere
and technosphere, creating
a circular carbon economy.
The Carbon Rainbow in practice
The Clean Future programme is already
funding research & development
into projects such as:
Purple carbon
(carbon capture and utilisation to produce
soda ash and other chemicals)
Green carbon
(rhamnolipids surfactant derived
from terrestrial biomass)
Grey carbon
(surfactant derived from plastic waste)
Biodegradability
(biodegradable cleaning polymers)
Low-carbon formulations
(weight-efficient ingredients)
2 September 2020
Celanese announces Acetyl Intermediates Price Increases
2 September 2020
AkzoNobel has completed the acquisition of
Stahl Performance Powder Coatings
for heat sensitive substrates.
The deal gives the company accelerated access
to unique low curing technology
that will open up exciting new market opportunities.
The commercially ready technology
is the only one of its kind in the powder coatings industry.
It includes both UV and thermally curing powders
to penetrate the ultra-low cure (80-100°C) domain,
to temperature sensitive substrates
such as MDF, plywood, thermoplastics and composites.
>>Connect to Read from AkzoNobel
2 September 2020
1 September 2020
Start-up New Joint Venture Facility.
LyondellBasell and China's Liaoning Bora
Enterprise Group (Bora) today announced
the establishment and start-up
of their new joint venture polyolen complex
in the Liaoning province of northeastern China.
First announced in September 2019,
the 50:50 joint venture (JV) will operate
Bora LyondellBasell Petrochemical Co. Ltd. (BLYB)..
1 September 2020
Shredded waste tires, ready to be further processed
into pyrolysis oil by New Energy,
a technology company which supplies BASF
with up to 4,000 metric tons of pyrolysis oil per year
derived from waste tires.

Viktor Varadi (right), CEO of New Energy,
is showing Dr. Christian Lach (2nd from right),
Project Lead ChemCycling at BASF,
the waste tires which New Energy
is turning into pyrolysis oil
in their plant in Budapest, Hungary.
New Energy for uptake of pyrolysis oil
and for a joint feasibility study
• Supply of pyrolysis oil from end-of-life tires
an important step in the commercialization of
• Pyrolysis oil from end-of-life tires
as an additional raw material source
next to oil from mixed plastic waste
• Partners will conduct a joint feasibility study
New Energy's proprietary pyrolysis technology
to the conversion of other plastic waste streams..
1 September 2020
Chemwinfo is pleased to link you
to other leading chemical news websites
WWW.CHEMWINFO.COM BY KHUN PHICHAI
CREDITS :
WEBSITES OF LEADING CHEMICAL,
PETROCHEMICAL, OIL AND GAS COMPANIES
and
WWW.SET.OR.TH,
WWW.BOI.GO.TH
and other leading organizations
WWW.CHEMWINFO.COM BY KHUN PHICHAI